| | |
| --- | --- |
| Forum: Operating a Certified Roof Cleaning Business | |
Operating a Certified Roof Cleaning Business
January 2, 2011
For all the members and GUESTS of RCIA-
TalkShoe!  RCIA GARY & JERRY SHOW!!!
It is a live and interactive radio show that gives RCIA members an opportunity to get their opinions heard, to ask questions, give your 2 cents.
It will involve guest speakers and offer a lot of interaction by the ALL members and guests!!
We will be conducting a weekly radio show Sundays @ 8pm or more depending on
YOU!

We will have a "WELCOME PARTY"
MONDAY
night at 8pm
EASTERN TIME
SO ...bring your questions comments or suggestions, No special equipment to buy and it is FREE!!!!
YES FREE!!!!
FREE for EVERYONE!!!!
TALKSHOE -  
Sign -Up HERE! and if you choose you can call in live, just listen or instant message! THIS IS AN AWESOME TOOL!!


GARY will be posting the link to join in!  
NOTE_
sign up ahead of time as we want to know who everyone is!
If you have any questions for getting on the The GARY & JERRY SHOW please post away!! It is really very easy to do.
WELL WORTH IT ! AND FREE!!!
-- Edited by Presidential Pressure Washing on Monday 3rd of January 2011 12:36:17 AM-- Edited by Presidential Pressure Washing on Monday 3rd of January 2011 12:38:07 AM-- Edited by Presidential Pressure Washing on Monday 3rd of January 2011 12:47:05 AM-- Edited by Washed-up on Monday 3rd of January 2011 12:58:07 AM-- Edited by Presidential Pressure Washing on Monday 3rd of January 2011 01:08:36 AM-- Edited by Presidential Pressure Washing on Monday 3rd of January 2011 08:19:36 AM-- Edited by Presidential Pressure Washing on Monday 3rd of January 2011 10:02:49 AM-- Edited by garyw on Monday 3rd of January 2011 10:44:52 AM-- Edited by garyw on Tuesday 4th of January 2011 04:46:44 PM
January 2, 2011
Tonights meeting was strange to start, but it ended with members pulling together and coming up with some really great ideas for
new members..


So, If you have an idea or two, post them here so that we all can see.
No need in off topic responses here!
Example:
Free hats for new members in January?
Maybe a free membership?
Lets see what you can come up with!
-- Edited by Washed-up on Monday 3rd of January 2011 12:37:17 AM
January 1, 2011
I've notice that everyone seems to have varying lengths on their roof cleaning warranities?  Some offer 2 years, others 3 or even 5 years.
Has anybody actually studied to see how long it takes for the alga to actually noticeablely return?  I know every area would be different (ex. South vs. Midwest) but it would be interesting to hear the results. 
Also, on the long warranities, are you prorating the last years of it or anything?
Your feedback is appreciated.
Mike
Indiana Roof Cleaning LLC
January 1, 2011
When the time was right,
the sea parted,
the walls fell down,
the lions went hungry,
the sun stood still,
the waves were calm,
the stone rolled away,
the clouds were parted,
the Lord ascended,
and when the time is right,
the King of Kings will return.
God is never early and He's never late-
He's always right on time and His plan for you is good.
Hoping for a good year for all of you.
Thank You RCIA members
December 31, 2010
Congress Resolves Many Tax Issues During Lame-Duck Session
Congress adjourned its year-end lame-duck session on Wednesday after passing legislative fixes for several pending tax issues, including the estate tax, the expiration of the 2001 and 2003 tax cuts, an alternative minimum tax (AMT) patch, and extensions of many expired provisions. However, it failed to repeal the expanded Form 1099 reporting requirements that were enacted as part of this spring's health care reform legislation.
The tax changes made during the lame-duck session were enacted as part of the Tax Relief, Unemployment Insurance Reauthorization, and Job Creation Act of 2010 (Tax Relief Act of 2010, PL 111-312), which Congress passed on Dec. 16, and President Barack Obama signed into law the next day.
Expanded 1099 Requirements
One major tax issue Congress did not resolve was the expanded Form 1099 reporting requirement. Currently, payments to corporations are excepted from the Form 1099 information-reporting requirements. But starting for payments after Dec. 31, 2011, businesses will be required to file an information return for all payments aggregating $600 or more in a calendar year to a single payee, including corporations (other than a payee that is a tax-exempt corporation). This change was made by the Patient Protection and Affordable Care Act (PL 111-148), enacted in March 2010. In addition, in a change made by the Small Business Jobs Act (PL 111-240), taxpayers who receive rental income from property will be required to issue Forms 1099 to service providers for payments of $600 or more during the year, effective for payments made after Dec. 31, 2010.
The Tax Relief Act of 2010 does not include a provision to repeal any of the expanded Form 1099 reporting rules; two votes to repeal the expanded Form 1099 requirement rules with regard to corporations failed to pass the Senate on Nov. 29. In December, Senate Finance Committee Chairman Max Baucus, D-Mont., introduced a separate bill to repeal the new 1099 rules with regard to corporations (not landlords), but he was unable to obtain the unanimous consent needed to advance the legislation.
According to Peter Kravitz, AICPA director–Congressional & Political Affairs, Congress is likely to revisit this issue early in 2011. However, as of Jan. 1, 2011, taxpayers who receive income from rental property should start keeping adequate records of payments, so they will be prepared to issue correct 1099s in 2012. They will also need to obtain the name, address and taxpayer identification number of the service provider, using Form W-9 or a similar form.
December 27, 2010
I was watching Carrie Fishers autobiography last night and near the end she said something that rang so true to me it ran over into conversations this morning with the family. She said a point to live by was "resentment is like drinking poison and waiting for someone else to die" This is something I think we can all relate too and through my conversations with Morgans' Grandmother she explained that that statement is exactly what is explained in the teachings of Jesus. That forgiveness and hate are both catalysts that lead to similar results of that catalyst. That forgiveness is healing and deliverance and that resentment opens a door to allow more negative thought in. That when you hate someone you only harm yourself and the other that is hated is unaffected by such hatred. Now I am not one who goes around professing the faith. My beliefs lye solely on the positive and negative affects of human behavior. But she told me of an interesting prayer group that does healing prayer that she attends. It is called the sozo prayer healing and it focuses exactly on this. It is a method of creating forgiveness in people and accepting peoples faults. Groups of total strangers converge in these groups in order to reach the common goal of deliverance from hatred. On this cusp of the new year I hope that those who want to achieve positive things can remember this quote from Carrie and this group that goes out of their way to help others let go of negativity. Remember that a positive attitude is a catalyst that can help people achieve things beyond the norm on a daily basis. The next time you are speaking to strangers who's faces you can not see on the web, ask yourself am I writing a positive statement or a negative one. Am I harboring resentment or creating enthusiasm? Now I must play in the snow
Have a happy day and keep your heads up in the darkness of winter. It is humanity that brings light to the darkness of winter and I have seen people shine the brightest in the darkest time. Shine today with a smile on your face and remember that what people really want is to be happy and to be joyous with others.
December 26, 2010
What are you doing to prepare for next year?
*We have Cintas Uniforms for our techs
*Mapping our areas
*Hiring
*printing lots of extra materials etc
December 26, 2010
Toledo Roof Cleaning has never really had a company logo and we are thinking about hiring someone to design one for us.  We basically just have a saying that we use on all our signs and it seems to work.  " No More Ugly Roof Stains" and our company colors are red, white and blue.   Do any of you guys that are good with the designing programs have any good ideas or suggestions for a Toledo Roof Cleaning Logo.  I sure would appreciate any ideas.  Thanks everyone, Doug 
December 23, 2010
www.Dropbox.com
Anybody use it? It is an app for your desktop that you can open and drop all of your files into and then access the from any other device and from anywhere in the world. Basically its an online server.
I dowloaded the app onto all 3 office computers, my ipads, and my Droid. Theres no updating, or backing anything up. You just open the icon, drag files in, and in about 60 seconds theyre available anywhere else you have dropbox downloaded or can log into the website.
Pretty cool.
November 7, 2010
Like what you ask?  How about the recipes for Apple Cider and Sauce. They are now in the "paid members area. This is considered confidential info for members only. Now is a GREAT time to join.

PM me your info now and you can be on the radio show tonite.
Gary
December 17, 2010
January Is the month to tell the world about roof cleaning.
-- Edited by Roof Cleaning Winter Park FL on Friday 17th of December 2010 07:22:56 PM
December 19, 2010
Whats RCIA goal? how many members are they trying to get, how many in the next few years 5000 how many.
or is RCIA satisfied with one hundred more
December 19, 2010
We have landscapers putting these bags out here. Homeowners don't like this?
When everyone is doing it....no one will look at these they will just throw them out.
December 16, 2010
My little girl is 2 and she will be having a kidney procedure done tomorrow morning to correct kidney reflux.  Any prayers would be appreciated!
December 17, 2010
I found this site the othe day while researching toll free numbers. www.my1voice.com
Looks fairly cost effective, lots of cool features and unlimited extensions. I'm not a big fan of phone automation but this might be something some of you guys with salesman should check out. One toll-free number to call in and unlimited extensions that can be directed right to cell phones, office, house.. where ever. Even if you're just one guy you could make your company look big. Even has a call history report for tracking incoming calls. One number for marketing!

Too many cool features to list here, but it can also sends an email or text of your messages.
December 16, 2010
If you haven't had the chance to get this catalog, might want to check it out has a ton of stuff for office and shipping, as well as respirators,nitrile gloves all kinds of good things for business. Dollies for your drums of chems etc..
Unline.com  online or order the catalog from them
Kim R
Is it my computer or is this topic area stretched ?
-- Edited by Presidential Pressure Washing on Thursday 16th of December 2010 12:12:51 PM-- Edited by Presidential Pressure Washing on Thursday 16th of December 2010 12:13:37 PM
December 13, 2010
We finally got moved back into a new office. This one is WAY better than our last (and only 10 minutes from home. The last office was almost 30 minutes).
It sits at about 1900 sqft total. 2 Offices, a bathroom, and a 30x40 concrete pad out back with a drain for cleaning and a barbed wire fence for security. We plan on setting up 2 500 gallon tanks with a high flow chem pump for quick filling of tanks.
We're still getting set up and need stuff on the walls but its coming along quick.
The first picture is the reception area with our awesome office manager.
Dont worry, the trailer is just being stored for now. We havent switch back.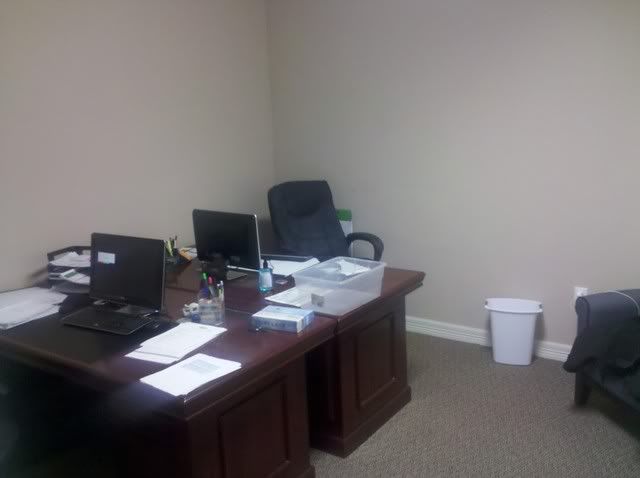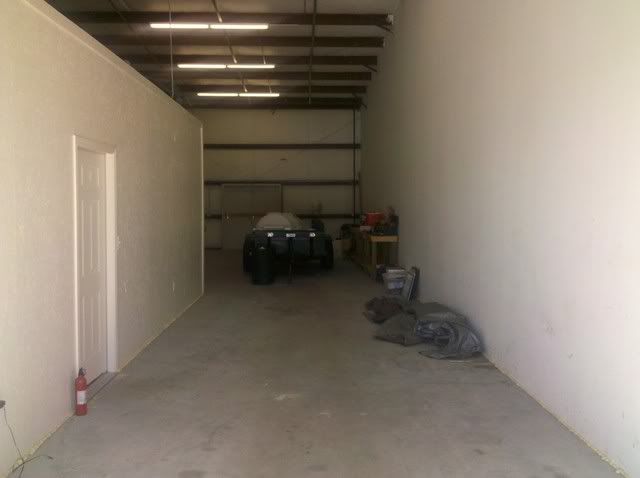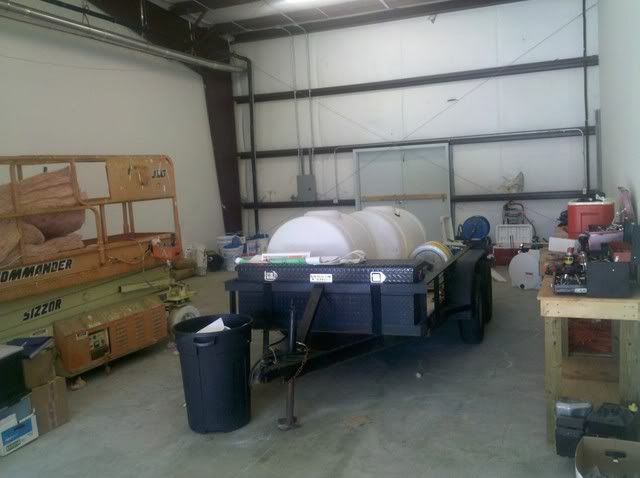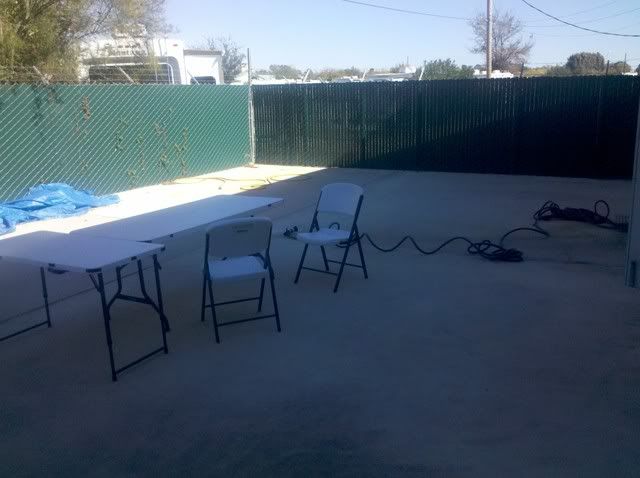 December 10, 2010
My name is Dustin Miller owner of Florida Roof Wash and this is my first official post! Have done alot of reading on here and have gotten a lot of insight. Looking forwad to talking withall of you and getting out there and CLEANING some roofs!   

Dustin

December 6, 2010
At Roof Redeemers We offer the best service experience in Roof cleaning, gutter cleaning, exterior building cleaning,and window cleaning Roof Redeemers is looking to lead the way in Exterior home and building cleaning.Serving North Mississippi and Memphis Area
October 1, 2010
Comments, recommendations, tips from experience welcome.
-- Edited by ssk on Friday 1st of October 2010 09:13:56 PM
| | |
| --- | --- |
| | |